美國國家工程學院院士Dr David Pui蒞臨北科大演講,歡迎參加!
日    期: 6月16日(星期五) 13:10~15:30
地    點: 國立臺北科技大學 綜合科館第二演講廳 (捷運忠孝新生站4號出口)
講    師: David Y.H.Pui (裴有康)
Distinguished McKnight University Professor and LM Fingerson/TSI Inc Chair in Mechanical Engineering. University of Minnesota
Member of the US National Academy of Engineering (NAE) (美國國家工程學院院士)
講    題:1. Preparing for a Successful Career Starting with your Doctoral Dissertation
                2. Filtration Solutions to Mitigate PM2.5 in Asia: SALSCS/AMSA

議 程:
| | |
| --- | --- |
| 13:10-13:20 | 報 到 |
| 13:20-13:30 | 主持人致詞:胡石政 台北科技大學特聘教授 |
| 13:30-14:30 | Topic I:Preparing for a Successful Career Starting with your Doctoral Dissertation |
| 14:30-15:30 | Topic II:Filtration Solutions to Mitigate PM2.5 in Asia: SALSCS/AMSA |
Abstract
The Particle Technology Laboratory (PTL) at the University of Minnesota is considered a leading particle/aerosol center in the world.  Over the years, we have educated and trained a large number of successful professionals in academia and industry.  Our alumni include chair professors/distinguished professors at leading universities, and senior vice presidents/senior directors in industry around the world.  In the first part of my lecture, I will describe their personal qualities and relevant training that made them successful in their careers.
The second part of my lecture addresses the filtration solutions we have developed for mitigating PM2.5 pollutants in urban air.  PM2.5 (Particulate Matter less than 2.5 µm) was established by the U.S. Environmental Protection Agency in 1997 as the standard method for sampling fine particles.  PTL has developed many instruments and samplers to perform atmospheric measurements, which helped to establish the PM2.5 standard.  Filtration is the principal means to control PM2.5 pollutants and vehicle emissions.  The Center for Filtration Research (CFR) at the University of Minnesota, consisting of 18 leading international filtration companies, was established to find filtration solutions to mitigate PM2.5 and other environmental pollutants. Two examples of applying filtration solutions to mitigate PM pollutants will be presented.  A Gasoline Particulate Filter (GPF) for Gasoline Direct Injection (GDI) engines has been developed to meet LEV3 and Euro 6 standard.  A disruptive innovation, namely, the Solar-Assisted Large-Scale Cleaning System (SALSCS) with a recent follow up development in Adaptive Matching Spray Array (AMSA) system, is proposed to mitigate PM2.5 pollutants in urban air.  An integrative approach, from collaboration among academia, government, and industry, can effectively manage and mitigate the PM2.5 pollutants, particularly in China.
Speaker Biography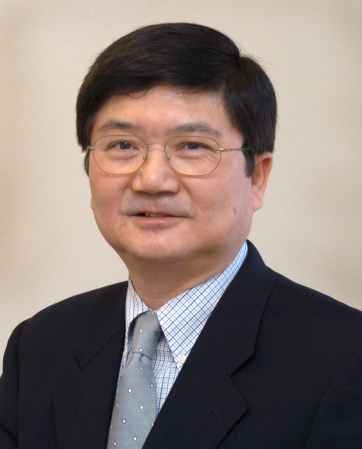 Professor David Y. H. Pui is a Distinguished McKnight University Professor and LM Fingerson/TSI Inc Chair in Mechanical Engineering at the University of Minnesota. He is a Member of the US National Academy of Engineering (NAE) and Director of the world-renowned Particle Technology Laboratory (PTL) at the University of Minnesota. He is also the Director of the Center for Filtration Research (CFR) with 18 leading international filtration companies as members. Dr. Pui has a broad range of research experience in aerosol and nanoparticle science and filtration technology and has over 270 journal papers and 30 patents. His research interest has focused on industrial applications of aerosol science and technology and nanoparticle engineering, and on developing instrumentation for generating, sampling and measuring airborne particles. He has developed several widely used commercial aerosol instruments and several protection schemes for EUVL systems. Dr. Pui has received many awards, including the Max Planck Research Award (1993), the Humboldt Research Award for Senior U.S. Scientists (2000), the Fuchs Memorial Award (2010) – the highest disciplinary award conferred jointly by the American, German and Japanese Aerosol Associations, and the Einstein Professorship Award (2013) by the Chinese Academy of Sciences (CAS).
贊 助:科技部 大金能源講座
主 辦:國立臺北科技大學潔淨技術研發中心
協 辦:中華潔淨技術協會
聯絡資訊
潔淨協會 張小姐
Tel:(02) 2771-2171#3588
Email:tcta.info@gmail.com